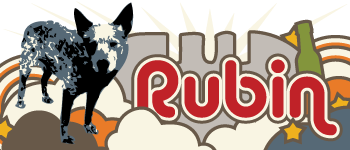 Muse
Gone but not forgotten, the inspiration behind Rubin's Red – Rubin the blue heeler – spent his days patrolling the perimeter of Horsetooth Hot Sauce owner John Comeau's home. He was constantly on the lookout for intruders, making sure no one got near the saucy chef or his secret recipes. Rubin was known to nip at guests if they stepped out of line, but he rarely drew blood. It's this feisty – but harmless – attitude that made Rubin the perfect namesake for our mild
Rubin's Red
hot sauce.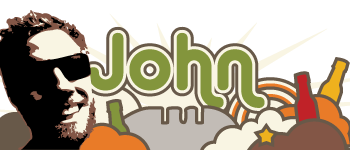 Owner
Owner John Comeau probably should have come first on this list, but we wouldn't want to upset Rubin. He was always such a diva.
John grew up on hot sauce – we think it may even have been in his baby bottles. His lifelong love of hot sauce knows no bounds, which is why he decided to open Horsetooth Hot Sauce in the first place. He's glad he did, because now he can stop searching for the world's perfect hot sauce and just make it himself.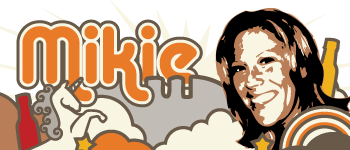 Owner
If Michael Ann Comeau isn't in her kitchen at home making something tasty, she's in the kitchen of Horsetooth Hot Sauce cooking up delicious hot sauce, BBQ sauce, and Bloody Mary mix. Like her brother, Mikie also grew up on hot sauce – their mother was a hot sauce aficionado, and scorched their taste buds at a young age. Even as a child, if Mikie wasn't splashing sauce all over her pizza, she was sending a plate of mac and cheese to its fiery demise. The same rings true to this day.
Hot Sauce Philosophy
Although they are a Colorado hot sauce company, Horsetooth Hot Sauce is in step with John and Mikie's Chi-town-influenced thoughts on hot sauce – that simple heat mixed with great flavor is best. You won't find huge chunks of random, pepper-dulling ingredients in Horsetooth Hot Sauce sauce – each fruit, vegetable, or spice has been carefully selected to add unique flavor while allowing the hot pepper to do its job. And its job is to make you sweat. Profusely.
Above all things, they want you to enjoy Horsetooth Hot Sauce as much as they do. Contact them any time and tell them what you think.